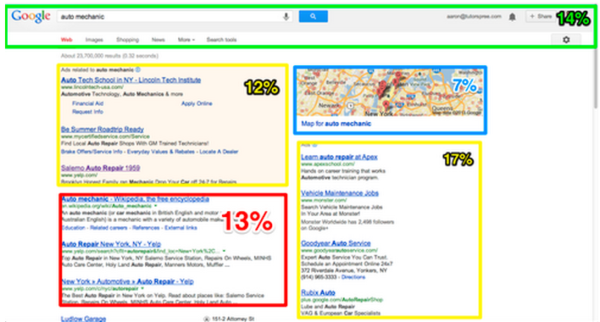 Sur une page google (au dessus de la ligne de flotaison) on a seulement 13% de resultats naturels tout le reste c'est des liens pour google. Le plus beau c'est que tout le monde adore la marque. Si tu fais un parallele (rapide) avec une chaine de TV francaise, elle diffuse environ sur 1h de temps que 11% de publicité et elles ont des images de marque tres negatives.
Are Google's Results Getting Too Ad-Heavy & Self-Promotional?
Are Google's search results getting too ad-heavy and leading back to Google's own content too much? A new blog post suggesting that Google's non-paid listings make up only a tiny fraction of the ...
http://searchengineland.com/google-results-too-ad-heavy-166226